Cambodia Visit January 2019
We have connected with Rotary District 9800's Vocational Training team of three teachers - Audrey, Mathew and Louise (Louise being the common member across both teams) that are here to share their skills with Cambodian teachers in training at a teachers college here in Siem Reap.
At the outset we would like to thank:
the members of our Rotary Club Chadstone East Malvern for making this adventure possible for the members that are in our team and to the many friends that have joined our expedition through their support – skills, and financial;

District 9800 World of Difference program that is also providing guidance and support to us in providing the framework and connections for us to participate on a Working Together (Hands On) Tour into Cambodia;

The Australia Friends of Build Your Future Today (an incorporated association) that has helped us connect to Build Your Future Today (Cambodia) – especially extra thanks to John Nurse who fortuitously was in Cambodia over the past two weeks and has provided some incredible reconnaissance information about the work we need to do in the Village of La'ak.

Brian Ashworth from Disaster Aid Australia (a program of the Rotary Club of Endeavour Hills) for his expert knowledge and guidance in the selection of a Sky Hydrant water filter that we plan to test run in La'ak – it is capable of delivering 10,000 litres of clean drinking water for the villagers.

Maria Hicks and the Days for Girls team that has provided 50 menstrual kits for distribution in Cambodia.

Sedtha Long and Oddom from BFT who have been our links as we have planned the contribution our team will make to the development of the village of La'ak.
I like to describe the village project as a 1000 piece gig saw puzzle and we have come to help the BFT team put ten of those pieces in place. Other volunteers and employees of BFT will come to support by placing other pieces and eventually (based on the four year plan of BFT) the villagers will have all pieces in place and own the picture of their future.
Packed among our luggage are many items of support for the village and for the wider work that Build Your Future Today is undertaking.
Today we head off into the remote district outside Siem Reap.
Photo one is our team gathered at the Apsara Dream Hotel – Perry and Carol, Tom, Michael, Sue, Sophie, Jasmine, Tania, Dawn, Paul and Louise with Oddom Chhem (PBF Project Director).
Photo two is of the team with the Village Chief, the Education Committee members of La'ak Village and some of the families.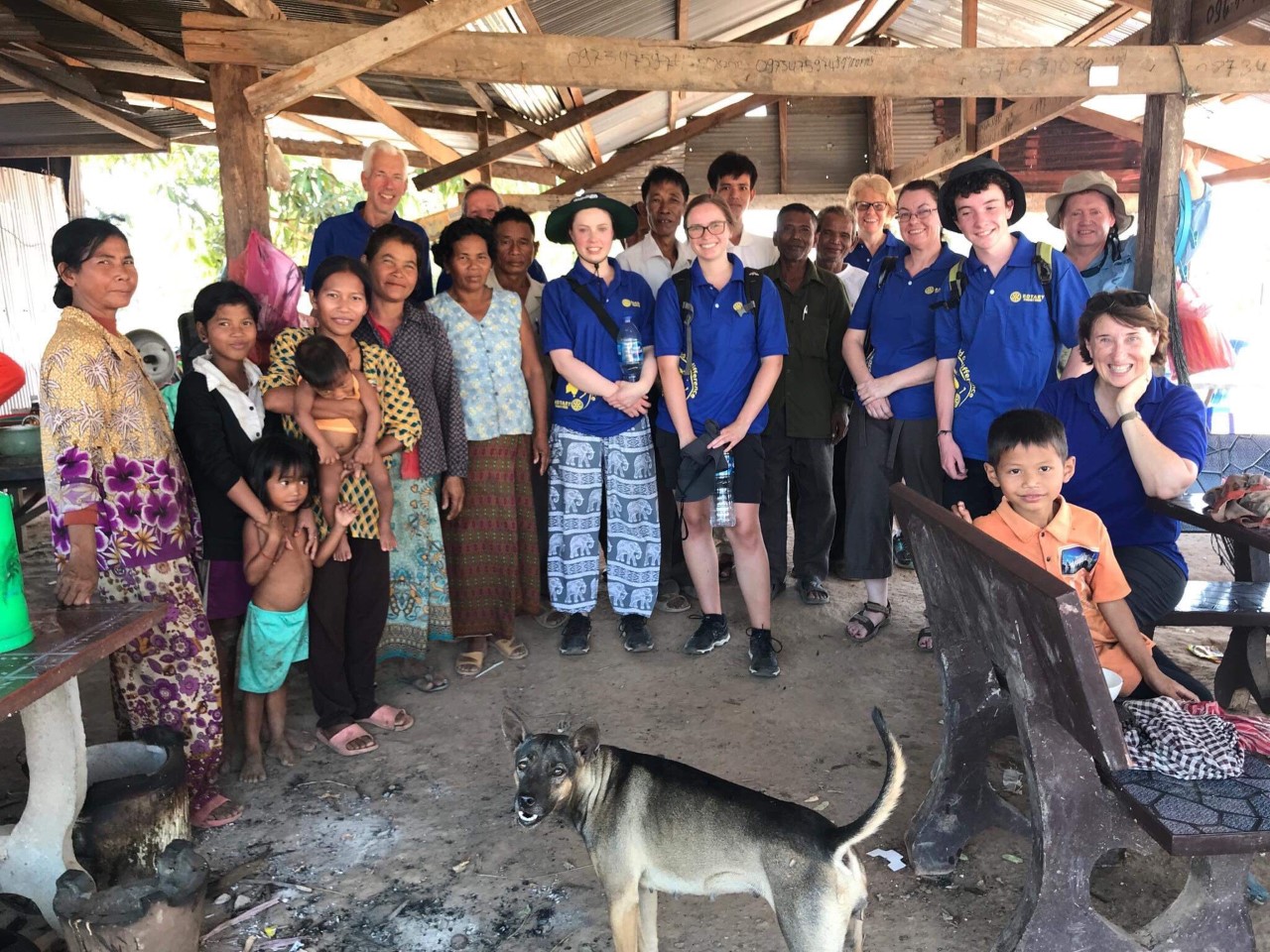 Share this with your friends